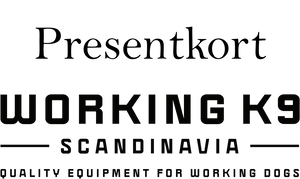 Do you shop for someone else, but are unsure of what works best?
Give a gift card from Working K9 Scandinavia to your friend or partner, and let the person in question choose for themselves in the store.

The gift cards are sent via email which contains instructions on how to redeem them. Our gift cards have no extra fees.